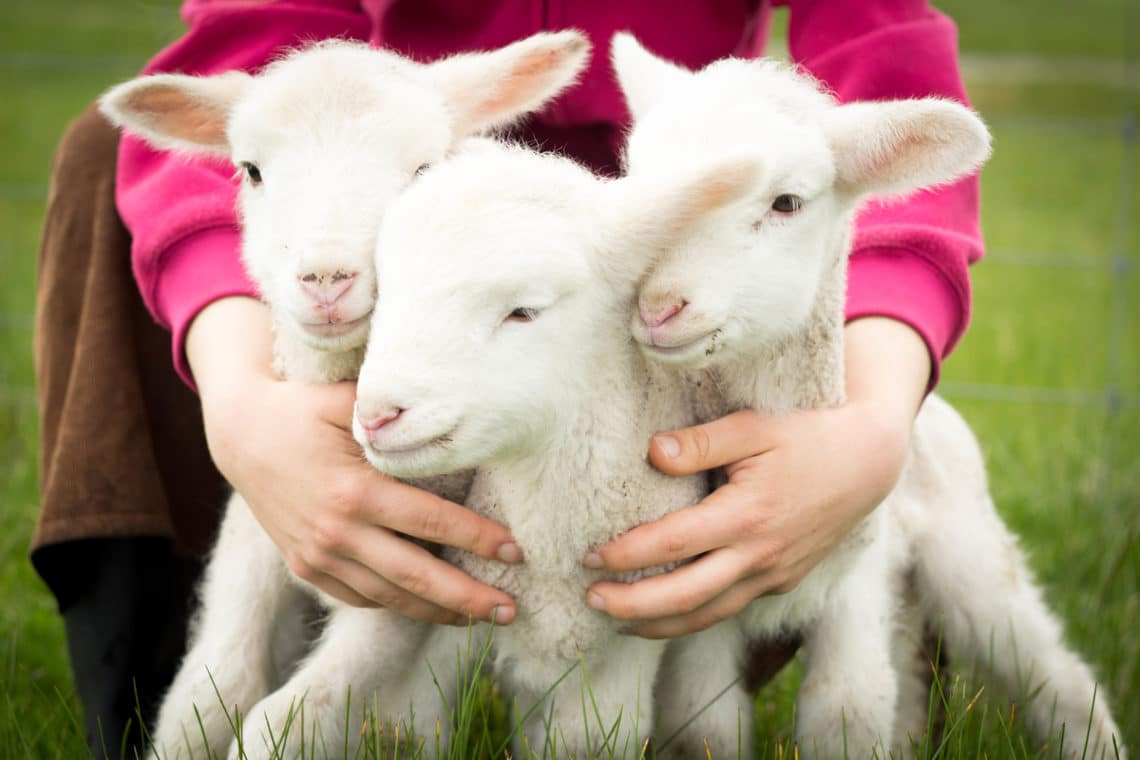 About God's words & our words #2
Today I'm continuing a new series of posts. About transitive verbs.
Last January, I began daydreaming about words – a strange habit, I know. But as my mind wandered and meandered, I noticed how many transitive verbs begin with the prefix en-: verbs like 'enter' and 'enjoy', even 'ensconce' and 'enkindle'.
Later, I realised how many of these transitive verbs describe how God works in the lives of his people. This was too good a discovery to ignore! So I scoured the dictionary for more beginning with en-. Altogether, I collected thirty, and this is another post in the series. (You can read the first post in the series HERE.)
---
Four transitive verbs
Today's post is brought to you by four transitive verbs beginning with en-: encircle, enclose, encompass and engird. If you wanted to be persnickety, you would call these verbs synonyms. But that would make this a short and rather uninteresting conversation.
It's true – these verbs do mean pretty much the same thing. But I think each one adds a subtle nuance to the definition and helps to expand and deepen our understanding of how God works in our lives. And the easiest way to show that is to look at Scripture.
Encircle – to surround
In Hebrews, chapter 11, the writer presents a long list of courageous individuals who are counted among God's people. Going back as far as ancient times, he tells us how they lived by faith and trusted God even when the fulfillment of his promises remained a future hope.
The writer then gathers these saints of old and draws them into "a great cloud of witnesses". He assures us that, although unseen, this great cloud surrounds us; better yet, it encircles us.
Cheering
Just imagine this vast encircling cloud of people who testify to God's faithfulness, cheering us on as we run the race before us! That's why the writer exhorts us to remember their example. With their encouragement filling our ears, we can get rid of anything that weighs us down or trips us up and endure to the end, keeping the Lord Jesus firmly in our sights.
These were all commended for their faith, yet none of them received what had been promised, since God had planned something better for us so that only together with us would they be made perfect. Therefore, since we are surrounded by such a great cloud of witnesses, let us throw off everything that hinders and the sin that so easily entangles. And let us run with perseverance the race marked out for us, fixing our eyes on Jesus, the pioneer and perfecter of faith.

Hebrews 11:39-12:2a
Enclose – to close in and protect on all sides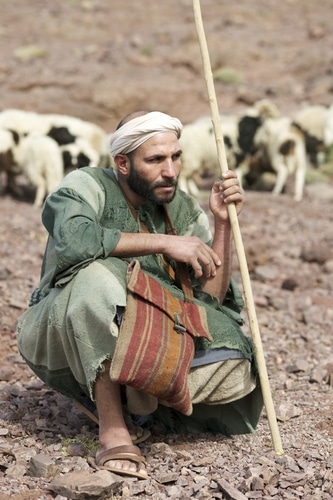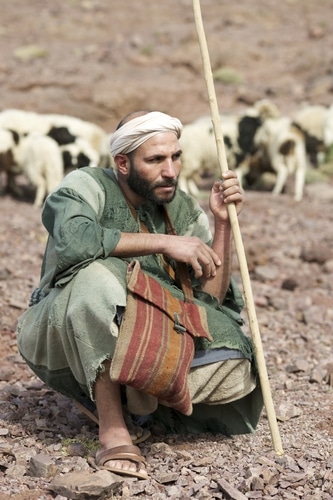 If you've ever had much to do with sheep, you'll know that they're not very bright. In fact, you'll know that they're wayward, contrary, stubborn and simple-minded, especially when you're trying to round them up. So it's humbling to remember that the scriptural metaphor for humans is sheep.
If we're honest, though, we'll recognise ourselves in sheep as they wander off, take the wrong path, dig in their heels and do foolish things. We know we need a shepherd to take care of us, a good shepherd who will keep us safe from danger, guide us in the way we should go, teach us to obey and protect us from our own stupidity.
And we have that good shepherd in Jesus. When we belong to him, we listen to his voice because we know it well. As we follow him, we learn to trust him, knowing that he laid down his life to bring us into his sheepfold. And it's there in the pen, enclosed and protected on all sides, that we rest secure where nothing can harm us or ever separate us from our good shepherd.
'I am the good shepherd; I know my sheep and my sheep know me – just as the Father knows me and I know the Father – and I lay down my life for the sheep. I have other sheep that are not of this sheepfold. I must bring them also. They too will listen to my voice, and there shall be one flock and one shepherd.'

John 10:14-16
Encompass – to include comprehensively, to hold within
Some people dismiss the good news of Jesus because it seems too easy to them. How can anything so important be so simple? Shouldn't we contribute something towards our own salvation? Shouldn't we in some way deserve it?
Scripture tells us that our salvation depends on God alone. On God the Father who chose us to be adopted as his children. On the Lord Jesus Christ who gave his life as an atoning sacrifice to bring us to God. And on the Holy Spirit who empowers us to witness to our risen Saviour.
Grace
Our God did all of this and more, so that we would belong to him. We deserved nothing and contributed nothing.
Even when we believe in Jesus and declare our faith in him, we do so only by God's grace – his unmerited favour shown towards us. That's how it is for all believers, for anyone who believes in Christ Jesus.
And there is no difference. Whatever our skin colour, culture, language, nation or ancestry, whoever trusts in Jesus is included among his people and held within his saving love. And this love encompasses all who belong to him.
…if you declare with your mouth, 'Jesus is Lord,' and believe in your heart that God raised him from the dead, you will be saved. For it is with your heart that you believe and are justified, and it is with your mouth that you profess your faith and are saved. As Scripture says, 'Anyone who believes in him will never be put to shame.' For there is no difference between Jew and Gentile – the same Lord is Lord of all and richly blesses all who call on him, for, 'Everyone who calls on the name of the Lord will be saved.'

Romans 10:9-13
Engird – to hem in, to confine
Engird would have to be the most rarely used of today's four verbs. The root word gird originally comes from Old English gyrdan and from it we build words like girder and girdle. Thankfully, like the verb, girdles are also rarely used these days!
The past participle of gird is girt, a word most Australians are familiar with since it's used in our national anthem. In fact, the only time we're likely to utter this word is when we're singing Advance Australia Fair. Line four doesn't exactly roll off the tongue, but 'Our home is girt by sea' perfectly defines girt .
As an island continent, Australia is definitely girt. Or to put it another way, the Indian, Southern and South Pacific Oceans, and the Timor, Arafura, Coral and Tasman Seas engird this wide brown land. No matter where you are in Australia, if you ever leave, you must travel in, on, under or above the sea. There is no alternative; a vast expanse of salty water hems us in from every direction.
Immense
With this image in mind, has it ever occurred to you that God himself engirds us? How can he do that? Well, unlike us, God is neither confined by a body nor limited to one location. He is spirit, and as such, he is fully and simultaneously present everywhere. Immense, transcendent, infinite, our God remains utterly unconstrained by anything, anywhere, any time. So, engirding us is a cinch!
King David knew this about God. In Psalm 139 he expressed awe and wonder as he contemplated God's power, knowledge and greatness. For as much as any human being can understand, David understood that the Lord God of heaven and earth is all-powerful, all-knowing and everywhere-present. So there is nowhere for us to hide. No way to escape him.
And yet, even as David was filled with holy fear and reverence, he was also comforted to know that God engirt him. He was hemmed in by the Lord and that gave him much solace.
You have searched me, Lord,
and you know me.
You know when I sit and when I rise;
you perceive my thoughts from afar.
You discern my going out and my lying down;
you are familiar with all my ways.
Before a word is on my tongue
you, Lord, know it completely.
You hem me in behind and before,
and you lay your hand upon me.
Such knowledge is too wonderful for me,
too lofty for me to attain.

Psalm 139:1-6