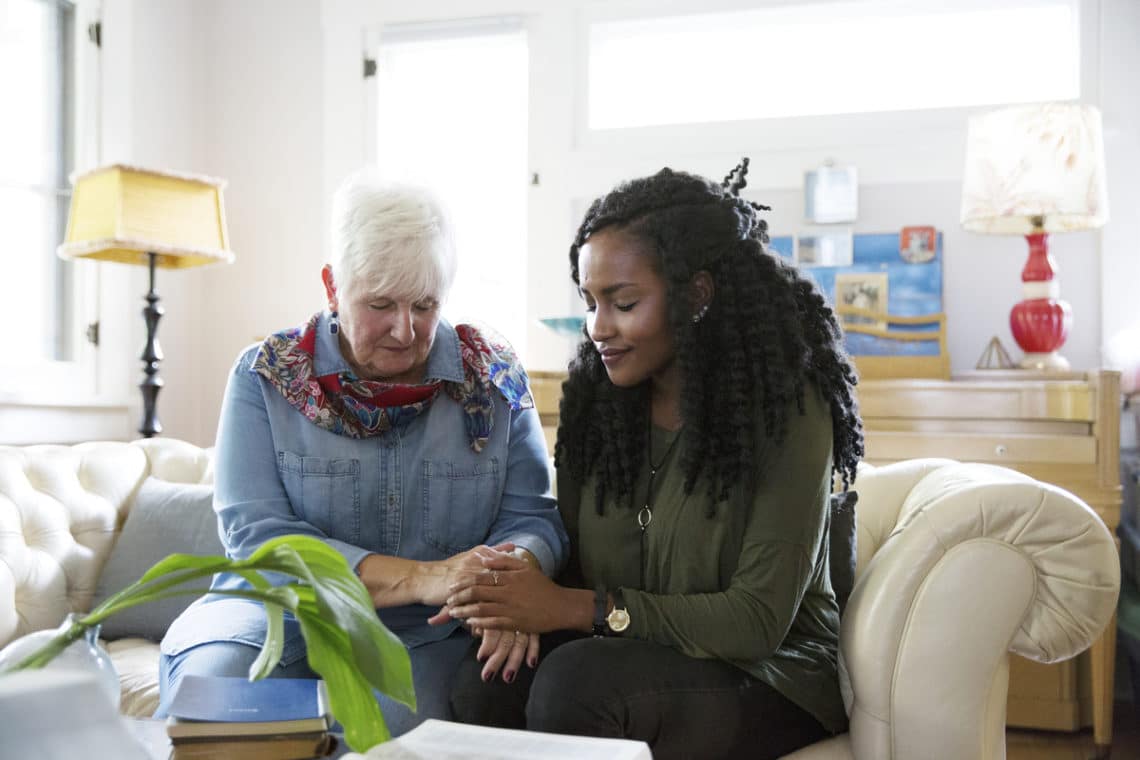 Assurance – confident or uncertain?
I think I am, I think I am. Am I?
Blessed assurance, Jesus is mine! O what a foretaste of glory divine! Heir of salvation, purchase of God, born of his Spirit, washed in his blood. This is my story, this is my song, praising my Saviour, all the day long…
How do you feel when you read these words from the old hymn, Blessed Assurance? Do they make you want to rejoice and shout "Amen, sister!" or perhaps quietly sing to God in your heart, grateful for his gift of salvation? Or do these words fill you with guilt and anxiety?
Confident security or elusive blessing?
If your assurance in Christ Jesus is confident and joyful, praise God for his great kindness! If your trust in what Jesus accomplished on the cross brings you comfort and security, give thanks for his great mercy! But if a sense of assurance still eludes you even though you've given your life to the Lord, perhaps long ago, then please keep reading!
In fact, please all keep reading! Even if your assurance is deep and abiding, I encourage you to walk a mile or two in the shoes of fellow believers who struggle with tender consciences and heavy hearts.
Weighed down by 'shoulds'
Find out what it's like for believers who are weighed down with guilt and shame because they don't think they 'measure up' to courageous, joy-filled, wholehearted faith. They're unlikely to tell you what they're going through, because they worry that their spiritual struggles are abnormal or just plain wrong.
These tender-hearted brothers and sisters in Christ worry that they should experience joy and peace in believing in Jesus, but they don't. Instead, they grieve deeply over their persistent sin and feel condemned in their hearts.
They worry that they should feel secure because of Jesus' love and saving work on the cross, but they don't. Instead, they fear that they're not truly saved or they're in danger of backsliding. Sometimes, they feel as if they're beyond the reach of God's love because they keep on sinning and they cannot rest in him.
What we cannot do
These dear brothers and sisters want to be faithful, so it distresses them when they are not. They desperately desire not to offend their Lord, and yet they find themselves failing time and time again. To their utter dismay, they realise that they cannot not sin. Yes, you read that right – they cannot not sin.
So overwhelmed are they by the view from inside their hearts that these fragile souls forget that we cannot not sin. Not one of us is exempt! In this earthly life not one of us is able to live a life of perfect obedience to God. It is humanly impossible, this side of heaven. Only Jesus, the Son of God in human flesh, was able to live a life of perfect obedience to his Father in heaven.
What Jesus did do
And that was the whole point of his life among us. He did for us what we can never, will never, be able to do for ourselves (Rom. 5:10). He loved God perfectly with every part of his being, and he did it so that we might be reconciled to God through trusting in him. His perfect righteousness becomes ours (2 Cor. 5:21)!
And yet, when our sin looms large, when our weakness and inadequacy are all we can think about, our God becomes smaller in our minds. We forget the truth that God is love. We forget that he is good, that he is greater and more powerful than even the most evil of evils. Even death.
Rehearsing what we know is true
And we know all of this is true because God raised Christ Jesus from the dead and exalted him to his right hand in heaven. From there our Saviour intercedes for us, having died once for all. Our Saviour was raised in victory, having borne the full wrath of God against sin, so that those who repent and believe might be spared the rightful punishment for their sin.
My husband Paul died more than eight years ago, but his words of godly wisdom still return to me fresh and clear whenever my assurance begins to falter. So often he would listen to my spiritual cares and anxieties, without interrupting. And then he would gently say: 'Yes, I know that's how you feel. But does it change the facts?' I knew the answer – no.
Facts & feelings
Because 'the facts' are these: that God loves us; that Jesus has given his life for us; that nothing in all creation will ever be able to separate us from God's love in Jesus; that the moment we believed, we were marked with a seal – the Holy Spirit – a guarantee of our heavenly home and inheritance (John 16:27; 1 Pet. 2:24; Rom. 8:38-39; Eph. 1:13-14).
Our faithfulness will vacillate. Our feelings will sometimes be as changeable as the wind. So we need to keep our eyes and our hearts directed towards our faithful Saviour and sovereign Father. Because no matter how often we fail or our feelings change, God and his words remain. And they will not fail to accomplish their purpose – to make us more like Jesus and to bring us home to be with him forever.
"May God himself, the God of peace, sanctify you through and through. May your whole spirit, soul and body be kept blameless at the coming of our Lord Jesus Christ. The one who calls you is faithful, and he will do it" (1 Thess. 5:23-24).
If you're a Christian who struggles with a lack of assurance, please don't struggle alone! Please reach out to someone you trust who can pray with you and for you. You are precious in God's sight, he loves you and he will never let you go (John 10:27-29). It might also help to read Greg Gilbert's new book, Assured: Discover Grace, Let Go of Guilt, and Rest in Your Salvation. Click HERE to find out more.