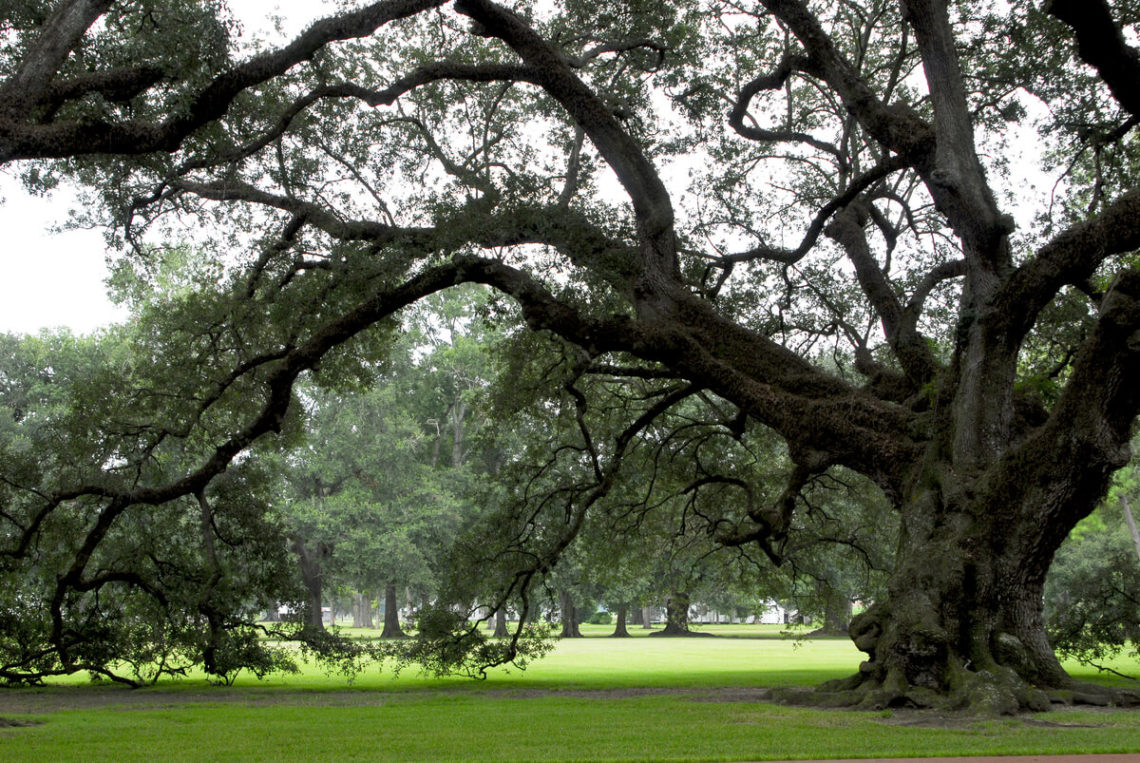 Recently, I discovered a little book of prayers during an internet search.
I was so intrigued I had to buy one and I've been absorbed in it ever since it arrived in the post. Forms of prayer, for the use of Christian families dates from the late 18th century. It was written by Samuel Knight A.M., who came from Wintringham, Lincolnshire in the north of England.
I read the 1814 edition online. But my copy is a facsimile of the original 1792 edition which features a curious 18th century practice.
A lower case 'f' is substituted for each lower case 's' that comes before the end of a word. So, for example, the word 'goodness' becomes 'goodnefs' and 'distress' becomes 'diftrefs'. It takes some getting used to, especially when 'souls' looks like 'fouls' and 'sins' looks like 'fins'!
Once I got over the oddness, I was completely hooked. So much so that this small volume of set prayers has prompted 21st century me to reevaluate my prayers. Not only the way I pray, but also what I pray.
I've wondered whether, as a product of my time, I've begun to adopt attitudes and practices that aren't helpful. That might even be inappropriate when relating to God in prayer.
Profound
Here are just some of things that I've noticed.
Samuel Knight's prayers convey an understanding of God's majesty, sovereignty and otherness that seems so much deeper than mine. They make me question whether I find the right balance between relating to God as my loving Father, and remembering his awesome splendour and breath-taking power. Here's an example:
O Lord God Almighty! very great, and very glorious art thou! Help us to approach thee, at all times, with solemnity, reverence, and godly fear. Thou art the sovereign Lord of all: thou madest all things, and for thy pleasure they are, and were created…We are lost in wonder, when we reflect upon thy greatness and majesty, and still more so when we reflect upon thy goodness and mercy.
I've been challenged by how wholeheartedly, how willingly, these prayers express the proper fear of the Lord. It's been a ego-check for me, and a spur to keep God at the centre in all things:
Thou art ever mindful of us, though we are too forgetful of thee; thou art inviting us by daily mercies to gratitude and love; but alas! our deceitful hearts are continually apt to start aside like a broken bow. We are ever ready to revolt and go backward. Lord, have mercy upon us! Turn thou us, and we shall be turned; draw us, and we will run after thee.
And in these prayers, the unflinching honesty about the Christian's need for God holds me to a higher standard. When it comes to trust in God, I have so much more to learn:
Thou knowest, Lord, our several cases and circumstances much better than we are able to describe them; and thou knowest what blessings will be most suitable to each of us. O bestow them upon us, that our souls may praise thee. Whatever may be needful to promote our real growth in grace and holiness, mercifully give, tho' we, through our ignorance, may neglect to pray for it.
Samuel Knight's modest little volume was a true-blue bestseller. By 1844, thirty editions had been printed. So it saddens me that such spiritual riches have somehow been overlooked and forgotten by later generations. Yes, the language is archaic now, but with a little patience we can still uncover its treasures.
Ordinary
I've given you just a glimpse of Samuel Knight's godly model of prayerfulness. But before I go, I want to tell you a little more about the man himself.
The thing is, he has helped me to discover a spiritual genealogy of faithful Christians, that connects me with him in ways I could never have imagined.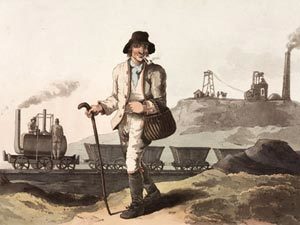 Samuel was an unusual man in his day. The A.M. after his name shows that he had a Master of Arts degree (from Latin, Artium Magister) from Magdalene College, in Cambridge. While it was common enough for 18th century clergymen in the Church of England to have studied at university, it was almost unheard of for someone like Samuel Knight.
His father, Titus Knight, was a Yorkshire collier. It's not clear whether he was a coal miner, coal merchant or worked on coal barges, but whichever one it was, we know he worked with coal. So a university education was far beyond the reach and expectation of his family.
Good news
But in his great kindness, God had other ideas for the Church of England and for Samuel Knight (1759 – 1827). Samuel was born in the same year and not far from another notable Yorkshireman, William Wilberforce. Both births took place at a time of great evangelical revival that transformed British society, and the official church.
For more than twenty years, two great evangelists, John Wesley and George Whitefield had taken the good news of salvation through Jesus to the ordinary people, wherever they found them. They did this because the Church of England no longer would.
Even though Wesley and Whitefield were ordained, Anglican clergymen actively prevented them from preaching in their churches. They mocked them with labels like 'methodist' and 'dissenter'. And they derided the way these men put their Christian faith into practice in their lives.
It turns out that Samuel's father, Titus Knight, was one of those ordinary people who heard the good news. Through the extensive ministry of evangelists in Yorkshire, he began to follow Jesus.
Trained
Despite his working class origins, Titus became a Methodist lay preacher and came to the attention of the Countess of Huntingdon, a wealthy and influential evangelical philanthropist. Amazingly, for two months every year, Titus Knight, the collier, worked as an assistant to George Whitefield, the great evangelist, who was also a chaplain to Lady Huntingdon.
Later on, young Samuel Knight was noticed by George Burnett, a founder of the Elland Clerical Education Society. This group of evangelical clergymen had begun to fund the university education of poor but gifted young men who otherwise could never have trained for the ministry.
Preached
Prominent evangelicals such as William Wilberforce and Charles Simeon also supported the Elland Society fund. In fact, Charles Simeon founded another society just like it, to raise up evangelical ministers in London. These men all wanted to see evangelical clergymen in Church of England pulpits so that the gospel could be preached, freely and truthfully.
With this combination of resources and influence, and through the determined leadership of evangelical Samuel Hey at Magdalene College, Cambridge, Samuel Knight, the collier's son, went on to become a clergyman in the Church of England. He was one of a growing generation of evangelicals who, because of their heartfelt faith and humble courage,  eventually helped to transform the denomination, from the inside out.
Heritage
And this is where I made my serendipitous discovery of the spiritual heritage that connects Samuel Knight and me.
This same generation of evangelical clergymen from the north of England included Richard Johnson and Samuel Marsden (another Elland Society beneficiary). These two men became the first and the second chaplains to the penal colony of New South Wales.
Richard Johnson was chosen as chaplain because he was known to another great evangelical, John Newton. Newton was friends with William Wilberforce. And as a Member of Parliament, Wilberforce was also a trusted friend of the Prime Minister, William Pitt.
And so, Richard Johnson sailed with the First Fleet to Australia in 1788. He helped to establish a tiny penal colony that clung to the edge of a vast and unfamiliar continent.
In spite of the physical hardships and the agonising difficulties that the first chaplain faced, John Newton was convinced that Richard Johnson's pioneering ministry would eventually grow. He wrote a letter to encourage him, during the early years:
I have not been disheartened by your apparent want of success… You are sent..not to sow salad seeds, but to plant acorns; and your labour will not be lost, though the first appearances may be very small, and the progress very slow. You are, I trust, planting for the next century. I have a good hope that your oaks will one day spring up and flourish, and produce other acorns, which, in due time, will take root, and spread…
Grafted
An oak did indeed grow. It grew into today's strongly evangelical Anglican Diocese of Sydney. And I am a tiny leaf grafted onto that oak tree.
Like so many before me, I draw on the strength, vigour and commitment of the spiritual ancestors who first worked to ensure that the oak was planted and nurtured.
Much like old prayer books, genealogies often fade into obscurity over time. It doesn't take long for successive generations to forget how much they owe to those who have gone before them.
Family tree
So I'm doubly grateful to have uncovered not just a prayer-filled gem. But also, to have caught a glimpse of my spiritual heritage.
Ultimately though, these things remind me that it is our great God that saved me, to live for him. And it was he who formed the family tree of evangelicals that connects Samuel Knight to me and to so many others today.
As Creator of all things, God is always the One who makes trees grow from the acorns that he creates.
Featured image: Photo by Rob Birkbeck | Lightstock.com