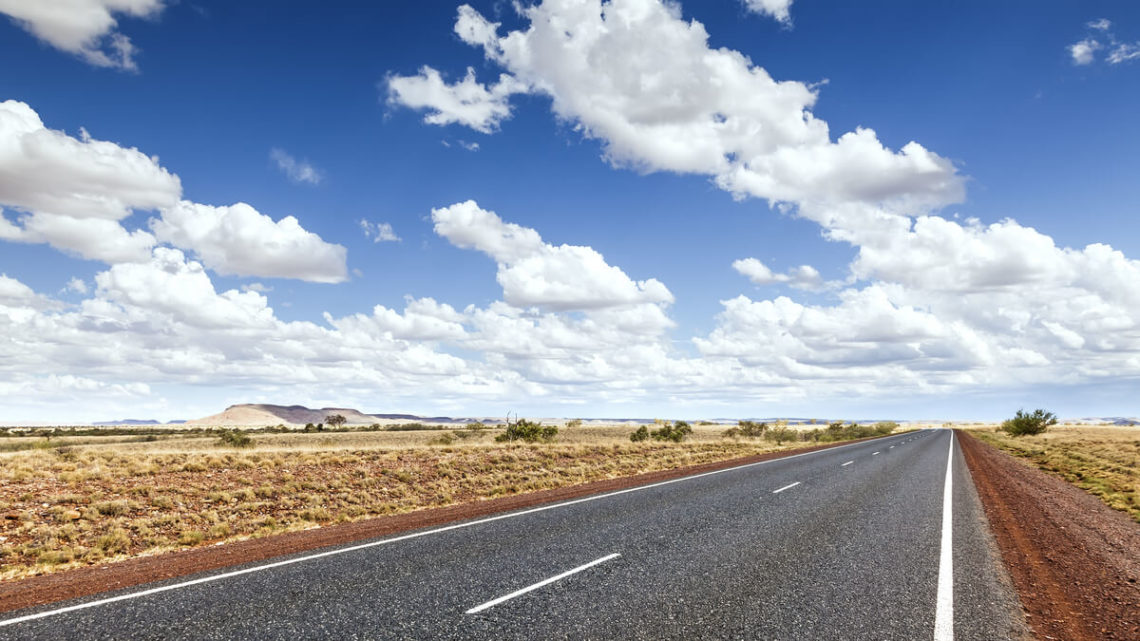 Last month my daughter and I drove over 3,000 kilometres from Sydney to Adelaide and back, to attend a family celebration. We could have travelled by plane—again—and it would have taken less than two hours each way in the air.
And yet I longed to pass through, breathe in and listen to our wide, brown land. That's what we miss when we're cruising at 10,000 metres. Instead we peer at it through tiny windows, through cloud cover or darkness.
Road trip
But as much as I love Australia, I do find driving the long distances on our flat, smooth and almost uninterrupted highways a bit of a mental challenge. In sparsely populated areas (most of Australia) where the towns are strung out like birds along a telegraph line, and the traffic—well, you can't really call it traffic—does little to relieve the monotony, it's hard not to zone out and get drowsy.
Yay for podcasts!
Well, I now give thanks to God for podcasts! They stop drowsiness in its tracks. And I'm especially thankful for a new favourite, Note to Self, 'the tech show for humans' hosted by Manoush Zomorodi, and produced for American public radio by WNYC Studios.
An accomplished journalist, Manoush is disarmingly honest about the ways she interacts with technology in her daily life. And she uses her show to explore new ways to use technology, while still being the one in charge.
On the road between somewhere and somewhere, in rural Victoria, we listened to an episode called When FOMO meets JOMO. In this episode Manoush interviews Caterina Fake and Anil Dash, the two people who first popularised these two acronyms:
FOMO—the fear of missing out
and JOMO—the joy of missing out.
Both grew out of our relatively recent obsessions with social media, such as Facebook and Twitter.
FOMO
Caterina Fake started it all, way back in 2011 when she first blogged about an emerging trend among social media users on Saturday nights. Not wanting to be the ones who missed out on a great party, people began to make decisions about what or what not to attend based on the latest social media updates.
Their anxiety grew in direct proportion to the amount of information they could access. The more parties there were to choose from, the greater the fear that they would miss out on an experience, especially one they could brag about on social media. The anxiety that Caterina called FOMO still haunts many today.
JOMO
In 2012, Anil Dash introduced readers of his blog to the opposite phenomenon—the happy contentment that comes from having a far more rewarding thing to do than to constantly, anxiously check social media. When his first child was born, Anil discovered the joy of missing out.
The wonder of his son's arrival and development completely changed Anil's ideas about what really mattered to him most. Social media lost much of its pull and influence over him, and instead, JOMO featured far more in his life and his choices.
Irresistible
On one level, social media platforms have given us new, almost limitless, ways to satisfy our desire for communication and connection, significance and security. But on another level, they have also given others new ways to manipulate our behaviour.
These platforms have been configured by software designers and developers who've read the research on human behaviour. They've worked out the most effective ways to keep us coming back.
This isn't a paranoid conspiracy theory. In fact, if you think about it, it makes perfect sense. If you want people to continue using your social media platform and boost advertising revenues, then you need to work out how to make that happen as much as possible. You need to make it an irresistible option.
So what is it that keeps us coming back? What do we find so irresistible? Is it really fear that motivates us?
Fear
Let's pull over to the side of the road for a moment and think about fear. Because fear can be a good thing, right?
Fear is what we usually feel when we sense a potential threat. Our brains and bodies collect and process the information we receive, and respond accordingly. If the threat is real, our instincts to fight or flee can keep us safe from danger.
But this process doesn't always work the way it should. Fear is not always a helpful thing.
For example, it's hard to respond to a real threat if we are trapped or in the dark. In both cases we feel the fear, but we can't do much about it. And sometimes our experiences train us to fear things that aren't inherently dangerous. We develop phobias, such as a fear of confined spaces or of other people's opinions.
There's a kind of fear that protects and a kind that hampers or even potentially destroys us.
Nothing new
Let's get back on the road with Manoush. I really enjoyed her FOMO/JOMO podcast, and her guests' astute observations gave me plenty to think about afterwards.
And yet, I've decided that FOMO isn't really anything new and neither is JOMO. Essentially, Caterina and Anil found new and memorable ways to express old realities that we all recognise.
Understanding FOMO
Whether we use social media or not, we all understand FOMO because we've all felt it. No one has to teach us to want the best for ourselves. We do it instinctively.
No one has to teach us to envy what someone else has and to want it for ourselves—to not want to miss out. No one has to teach us to be jealous, to want something for ourselves while hoping that others miss out.
FOMO is a fear that protects. But it protects one person at the expense of others and it has the potential to destroy us all.
Joy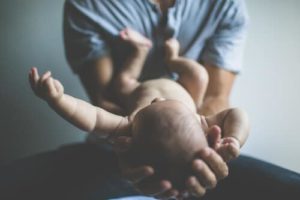 But there's still hope. Let's not forget JOMO! As far as I can tell, JOMO is the perfect antidote to FOMO because it means you've found someone else to love besides yourself.
Anil discovered this when his son was born. Infants are utterly dependent on others to meet all their needs, and their needs are constant. So, new parents soon discover the strange joy that comes from caring for their child, even when it demands self-sacrifice and leaves them exhausted.
Anil was happily content to miss out on whatever was happening around him because he knew the joy of giving love and care to his little boy. No matter what it cost. JOMO takes fear for oneself and transforms it into love for another.
Love—nothing to fear

Who would have thought that FOMO and JOMO could teach us so much about love? Even about God's love? Let me show you how, through some treasured verses:
This is how God showed his love among us: he sent his one and only Son into the world that we might live through him. This is love: not that we loved God, but that he loved us and sent his Son as an atoning sacrifice for our sins. Dear friends, since God so loved us, we also ought to love one another…There is no fear in love. But perfect love drives out fear, because fear has to do with punishment. The one who fears is not made perfect in love (1 John 4:9-11 & 18).

How wonderful it is to know God's love through Jesus. He is the Saviour who willingly gave himself to death on a cross for our sins, so that anyone who believes in him would not miss out. They would receive the gift of eternal life.
For those who are in him, there is nothing to fear. Through Jesus, the perfect love of God frees us from the fear of punishment and death, and leaves us free to love him. And one another.
Just as JOMO is the antidote for FOMO, so too, love is the antidote for fear. That's because:
[Love] does not envy… it is not self-seeking… it always protects… Love never fails (1 Cor 13:4-8).
Featured image: Photo by magann | Lightstock.com